National Alliance says theres no connection but member admits founders ideas and the bible of racist right continue to strike a chord at home and abroad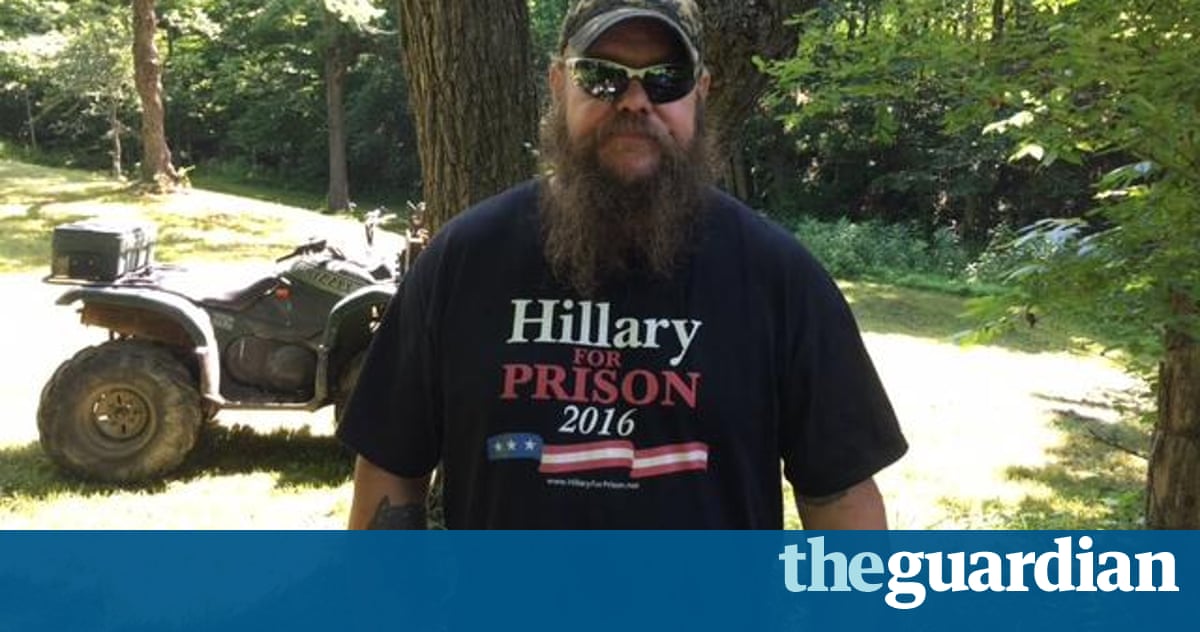 Roaring up the gravel track on a Yamaha Grizzly ATV, Dave Pringle is wearing a long beard, ponytail, a camouflage hunting cap and shorts. His dark blue T-shirt says Hillary for prison 2016. His right arm has a tattoo with the words, molon labe the ancient Greek battle cry, Come and take them.
Pringle, a gunsmith, is chief of staff at the National Alliance (NA), a fascist group that apparently sold books to Thomas Mair, the man charged with the murder of British MP Jo Cox. On Saturday, speaking to the Guardian over a padlocked gate at the organisations 364-acre campus in the Appalachian mountains, he denied all knowledge of Mair.
If he bought the books from Amazon.com, could he be linked to [its founder] Jeff Bezos? he demanded. Lots of people buy books. Ive been buying from New Vanguard [the NAs propaganda arm] since 1989 and guess how many crimes Ive committed? Zero.
Pringle, 47, married with two teenage children, said of Coxs death: Its a terrible thing. She was white, an Englishwoman with two children. What else can I say? Do I agree with her politics? Of course not. Do I think you guys need more Syrians in Britain? No.
Once the most feared neo-Nazi group in the world, the NA is now something of a spent force. It never recovered from the death in 2002 of its founder, William Pierce, a leading white supremacist who advocated racial apartheid in America and was banned from the UK. His 1978 novel The Turner Diaries, about a survivalist who blows up the FBI and triggers a purge of Jewish and black people to create an Aryan fantasy world, inspired Oklahoma City bomber Timothy McVeigh and British nail bomber David Copeland. It was described by the FBI as the bible of the racist right.
Receipts published by the Southern Poverty Law Center appear to show that Mair spent more than $620 (436) on literature from the NA, including guides to homemade guns and explosives, between 1999 and 2003. Receipted items also included Ich Kmpfe, an illustrated handbook issued to members of the Nazi party in 1942.
In a statement, the NA insisted that it has no connection with Mair, any more than hundreds of thousands of other book customers.
We did not work with him, were not familiar with him, and did not remember his name even after the release of the illegally obtained book receipts, it said.
The munitions manual is a US army publication widely available online, the NA added, while offering condolences to Coxs family.
Pringle admitted that Pierces ideas continue to be influential at home and abroad.
The thing about Dr Pierce is that he identified a problem and decided to do something about it and tell people about it, he said. Here in the US the problem is through government policy, in conjunction with a controlled media, our people Americans of European descent are being driven to destruction.
You cant advocate for white folks
Speaking in calm, measured tones that many would find all the more chilling, Pringle expounded the NAs antisemitic worldview.
In the media we have an astounding concentration of Jews, he said. Who rules America influences our people, people of European descent? The most salient fact of life in America is who controls and owns the media: [Mark] Zuckerberg, [Marissa] Mayer [claimed to be Jewish on extremist websites], [Sumner] Redstone. They have control at every level.
His racist diatribe continued: Jews have a culture of critique where they question our homogeneity and our traditions. They are culture destroyers. The overall tone is that you cant advocate for white folks.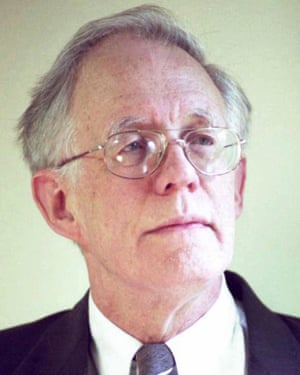 Read more: https://www.theguardian.com/us-news/2016/jun/19/neo-nazi-group-influence-jo-cox-killing-suspect-national-alliance
CERTAIN CONTENT THAT APPEARS ON THIS SITE COMES FROM AMAZON SERVICES LLC. THIS CONTENT IS PROVIDED 'AS IS' AND IS SUBJECT TO CHANGE OR REMOVAL AT ANY TIME.