Since 1966, mass shootings have occurred regularly in the US. Attackers are linked by frequent mental health problems and access to guns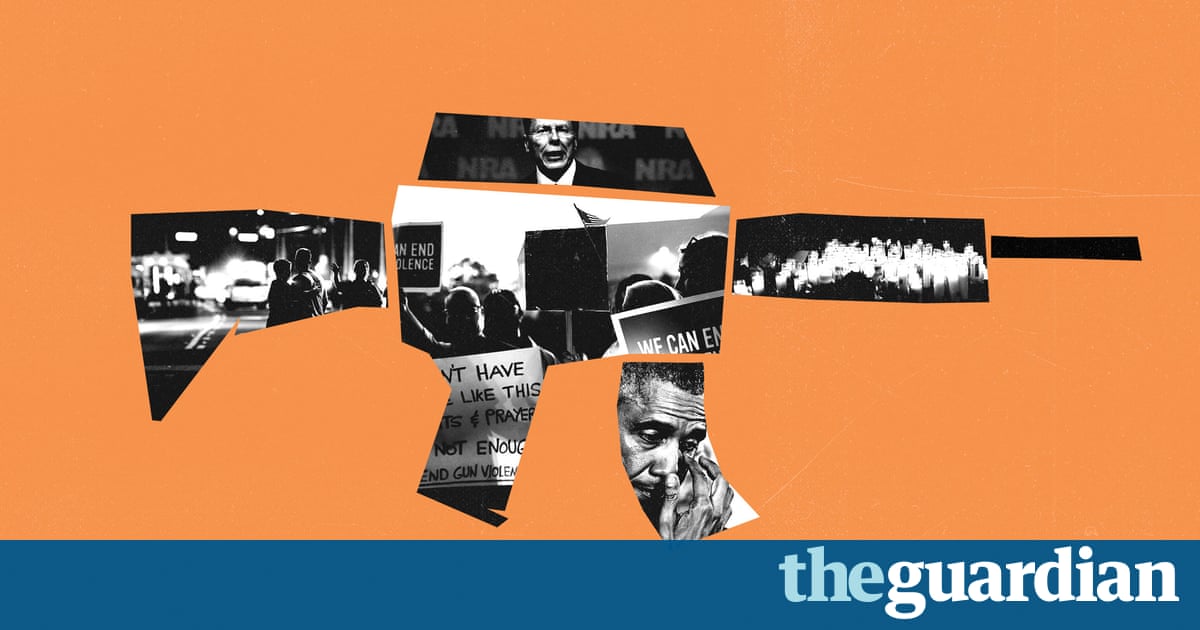 While nearly anything, including human hands, may be used to kill, the gun is created for the specific purpose of killing a living creature.
Gun-love can be akin to non-chemical addictions like gambling or hoarding, either of which can have devastating effects, mainly economic, but murder, suicide, accidental death, and mass shootings result only from guns.
The definition of mass shootings varies, but is generally defined by four or more deaths in one location by a lone gunman or in a few cases, such as Columbine and San Bernardino, two.
Although each of these mass killings is idiosyncratic, they often share many features, including but not limited to the most obvious, which bears repeating their use of guns.
There were 127 mass shootings with 874 victims in the United States between 1966 and 2016, an average of seven deaths in each. Nearly all of them were carried out by white men.
Only three of the 130 shooters were women. If domestic shootings are included meaning a man shooting his partner, often including their children and other relatives the number of mass shootings rises dramatically.
A New York Times report, titled How Often Do Mass Shootings Occur? On Average, Every Day, Records Show, uses the measure of four or more wounded, and includes domestic shootings. More than two-thirds took place in private residences and included a current or former intimate partner or family member of the attacker.
Half of all victims were women.
Investigative journalist Jane Mayer has further linked domestic violence and many non-domestic mass shootings. Shortly after the June 2017 shooting that wounded House majority whip Steve Scalise and four others, it was learned that the shooter, James Hodgkinson, had a history of domestic violence. The shooter in the 2015 Planned Parenthood Clinic attack had an arrest record of rape and sexual violence.
Mayer writes: Many domestic-violence suspects, like Hodgkinson, are arrested only to have the charges dropped later, which leaves them armed and dangerous. The National Rifle Association and its allies have successfully argued that a mere arrest on domestic-violence charges is not sufficient reason to deprive a citizen of his right to bear arms.
Devin Patrick Kelley, the former US air force serviceman who killed at least 26 people and injured another 20 in a Texas church this past Sunday morning, had been court-martialed in 2012 for assaulting his wife and stepson. He was able to purchase his murder weapons even though, since 1996, federal law has banned people with domestic violence convictions from owning guns.
Some mass shootings have taken aim at women simply because they are women. On 16 October 1991, a 35-year-old civilian named George Jo Hennard drove his pickup truck into the plate glass window of Lubys Cafeteria in Killeen, Texas home to the enormous Fort Hood army base while some 150 patrons were having dinner. Armed with a Glock 17 and a Ruger P89, he then jumped out of his vehicle and into the restaurant yelling: All women of Killeen and Belton are vipers! Then he began shooting, killing 23 people, 14 of them women whom he appeared to be targeting, yelling bitch! as he shot. The violence ended when he shot himself.
A locker-room lust for weaponry
Like Sundays massacre, the first notable mass shooting was carried out by a white man with a military background who lived in Texas, where there is an unbridled gun culture. Some experts have also argued that this attack, in 1966, may have been a model for Stephen Craig Paddock, the shooter who murdered 58 people in Las Vegas this October.
The University of Texas (UT) mass shooting is often not counted among lists of such killings, because there were no more that fit the definition until 1982, when they began with some regularity. But, in retrospect, the 1966 attack was no anomaly more like a comet that would return.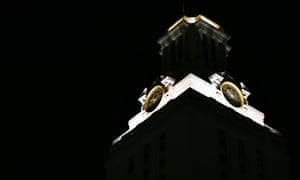 Read more: https://www.theguardian.com/us-news/2017/nov/10/us-mass-shootings-history
CERTAIN CONTENT THAT APPEARS ON THIS SITE COMES FROM AMAZON SERVICES LLC. THIS CONTENT IS PROVIDED 'AS IS' AND IS SUBJECT TO CHANGE OR REMOVAL AT ANY TIME.