Guardian writers shone a light on, among other topics, friendly conspiracy theorists, urban regeneration, rural abandonment and mistaken identity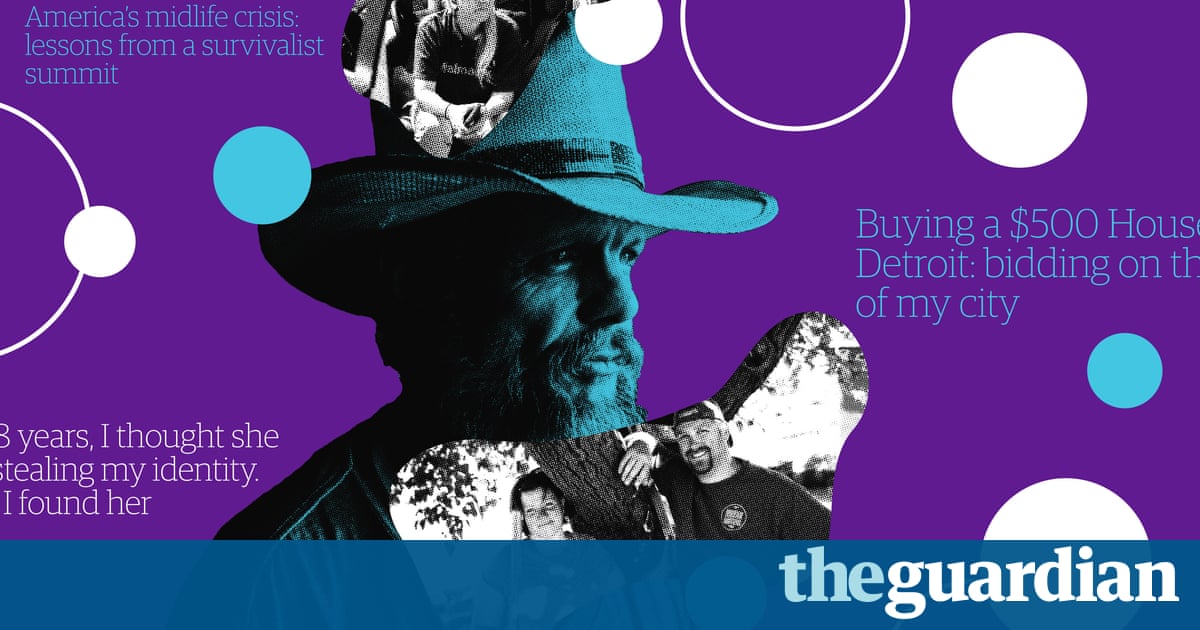 This year, Guardian feature writers went above and beyond to capture the essence of a year that left many on their knees. Political certainties were thrown out of the window, threats to our democracy found a new base, and inequality just grew and grew. But on the plus side, incredible stories were told.
My month with chemtrails conspiracy theorists
I relocated to a farm in Californias Central Valley in January in an attempt to escape my coastal bubble, Carey Dunne emailed me last March. Soon after her move, Dunne was shocked to discover her otherwise lovely hosts were conspiracy theorists.
Dunnes talent resides in humanizing her subjects, while weaving an extraordinary political context through the background of her piece from Trump to fake news, all the way to rural isolation.
Facebook made a believer out of Tammi. When she moved to Lincoln in 2012, shed never heard of chemtrails. Three years later, a post about a Facebook group called Sierra Nevada Geoengineering Awareness popped up in her newsfeed. Thinking it was related to agriculture, she joined the group.
The groups 500 members post constantly about aerosol attacks, toxic silver skies, mad men playing god with our weather, blocking our life-giving sun.
Tammi became obsessed. I was taking pictures, videotaping the sky, she says. And I was like, I wish I didnt know, because now that I know, its really making my heart sad.
In early January, Tammi felt cautiously optimistic about how the Trump administration would affect organic farmers. Born in Canada, Tammi isnt a US citizen, but given the option to vote despite thinking Trump is a prick she probably wouldve picked him. Given her environmentalism and hippie-dippy aesthetic, this shocked me.
Read more: https://www.theguardian.com/us-news/2017/dec/30/top-feature-stories-2017-america-off-the-beaten-track
CERTAIN CONTENT THAT APPEARS ON THIS SITE COMES FROM AMAZON SERVICES LLC. THIS CONTENT IS PROVIDED 'AS IS' AND IS SUBJECT TO CHANGE OR REMOVAL AT ANY TIME.