The local KKK leader thought hed found an enthusiastic new recruit. In fact, hed inadvertently signed up a black policeman. Ron Stallworth reveals the often hilarious saga that has now become a Spike Lee film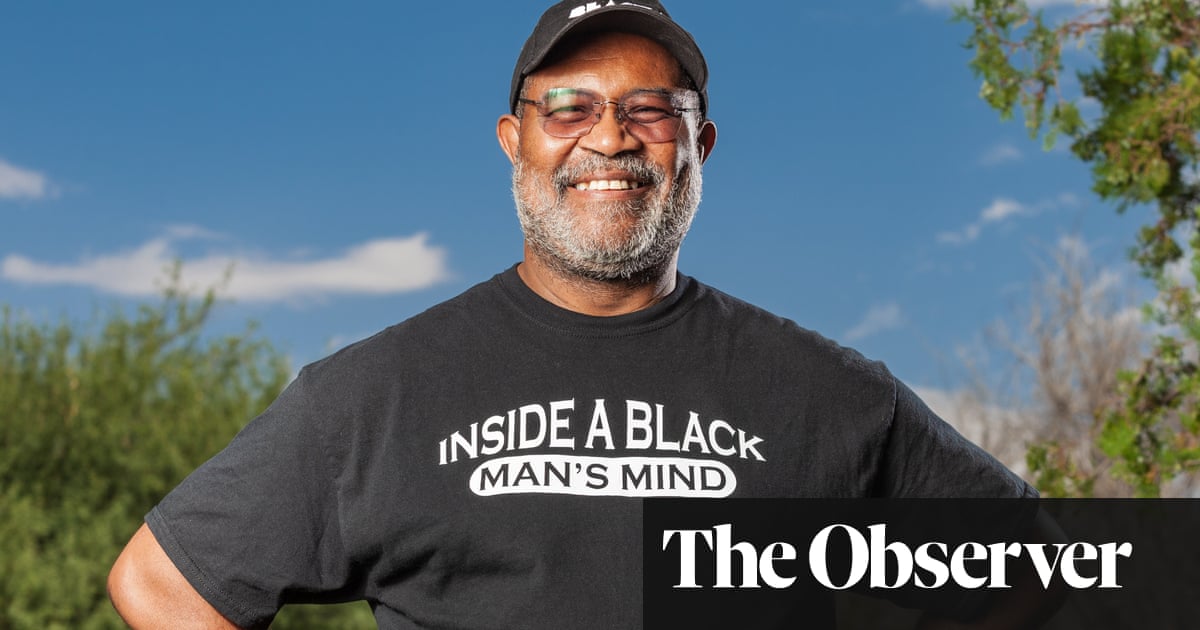 It is late October, 1978, in Colorado Springs when Ken ODell, a closet member of the newly resurgent Ku Klux Klan, receives an encouraging sign that his strategy of placing ads in the personal section of the local paper for new recruits has met with some success. Ken has been sent a letter from a man called Ron Stallworth. Ron, he says in his letter, wants to further the cause of the white race and to join the Klan. Before long the two men are in enthusiastic telephone contact. Ken, who loathes blacks, Jews, Catholics and any other minority he can think of, sees Ron as a kindred spirit. Indeed, Ken is so impressed by Ron that, over the coming months, he will not only make sure that Ron gains membership and full access to the Klan, but hell even tout him as a future leader of the local chapter. Unfortunately for Ken, there are a couple of things about Ron he doesnt know and wont know until 28 years later when Ron reveals them in a newspaper interview. First, Ron is an undercover police officer. Second and this never fails to crack Ron up every time he thinks of it Ron is black. I was having a lot of fun, he says.
The story of how a black police officer infiltrated the KKK is at first so hard to wrap your mind around that you may question how it can possibly be true. But once youve taken account of the state of late 1970s technology, it becomes easier to understand how such an audacious and thrilling police sting could ever have come into being. No internet, no smart phones: resurgent underground terrorist organisations have to rely on letter writing and telephone calls for their secret communications. Ken has no way of knowing, for example, that the voice on the other end of the telephone line, fulminating against slaves and mud people belongs to anyone but what Ken likes to call an intelligent white man like himself. Ken falls for it.
Fortunately the people I was dealing with werent the brightest bulbs in the socket, Ron says. What happened next is the proudest, most off-the-wall moment of his career in law enforcement. It was so hilariously funny that this was even taking place. But funny as it was, it was an investigation that we took seriously because the Klans intent was very serious.
I stumbled across Rons story last year in an article written in 2006 in the Desert News, a Utah newspaper. Ron was well known for having set up the states first Gang Task Force, but when asked to name his most significant career achievement he dropped a bombshell and said: The year I went undercover with the KKK. The story went viral.
I tracked Ron Stallworth down in El Paso, Texas, the border town where hed grown up. Ron, now 65, is living a comfortable married life. He is retired, though still deeply loyal to the police force, and there is a grouchy rebelliousness to him: I dont care what they think, he says calmly when I ask him what his former colleagues, his parents, the KKK, the world make of his surveillance work, or anything else. Ron was 21 when he joined the police as a patrol officer the only black person working in the entire department. The Klan investigation came out of the blue, four years later what a gift to a spirited and ambitious young cop. At one point in our conversation he opens his wallet to show me a memento: his Klan membership card, issued in 1979. He was ordered, on its termination, to destroy all evidence of the investigation, but its typical of Rons rebellious nature to have kept the card anyway.
Thered been talk over the years of his story being made into the film it had never happened. But shortly before I first made contact with Ron, the director Spike Lee had finally given the project the green light. Ron tells me he is very excited, somewhat overwhelmed, that the film director is flying him to New York for a read-through of his film adaptation of Rons life. Spike has been very respectful, he has said he values my opinion. BlacKkKlansman is going to be a return to form for Lee, predict critics: a strong contender for film of the year when its released next month. Lee cast John David Washington as the younger Ron. The older Ron admits that, as an admirer of Denzel Washington, he is excited to see what the actors son will make of the role.
Its baffling that it has taken more than two decades for such an astonishing story to be adapted. It wouldnt have been made if Trump wasnt occupying the White House (Ron wont dignify the present incumbent with the word President): Charlottesville, where last August neo-Nazis and white nationalists clashed with anti-fascist demonstrators, accelerated Lees race to get the film finished. The question arises, how could Ron, a black man, have possibly embedded himself in a white supremacist organisation? What happened when he had to meet these people in the flesh? I called my friend Chuck, Ron says.
It was never actually intended to be a sting, explains Ron. The police were worried at the time, and wanted to find out more about Klan activities, so Ron did some homework. When I saw that ad in the newspaper I wrote back, thinking theyd just send me some pamphlets. Instead, Ken ODell called him directly, identifying himself as the local organiser of The Cause. Ron hadnt been prepared for that phone call, but hed had the presence of mind to include in his letter an untraceable number which fed directly into the police department. That said, he also made two howling errors: hed signed his letter to the KKK ad with his own name, and I broke the most basic rule of all and that was going into a case without a plan of operation. Talking to Ken that first time, Ron improvised as best he could: My sister was recently involved with a nigger, Ron angrily told Ken during the phone call, and every time I think about him putting his filthy black hands on her pure white body I get disgusted and sick to my stomach. Youre the kind of person were looking for, said Ken. When can we meet?
Chuck now enters, stage left. Ron decided there needed to be two Ron Stallworths: the black version (himself) who would continue written correspondence and manage the untraceable phone line; and the white version, Chuck, a friend of Rons who worked in the narcotics department, who would deal with the KKKs cloak-and-dagger meet-ups when they arose.
Chuck was game but senior staff were against the idea, arguing: Theyll know youre a black man from the sound of your voice. Ron explains how US law enforcement was at the time somewhat confused between its own prejudices and its determination to crack down on race hate crimes. It didnt want a replay of the riots of the late 1960s and early 70s. White supremacist groups and, at the other extreme, Black Panthers, covertly or not, advocated armed combat. In Denver, the Klan had recently burned several 14ft crosses in strategic locations; a black man escorting a white woman to the cinema had been shot dead; antisemitism was on the rise. African-Americans did not take well to Ron joining the police force, he says: I was too white, too blue; his white colleagues, meanwhile, gawped at his Afro.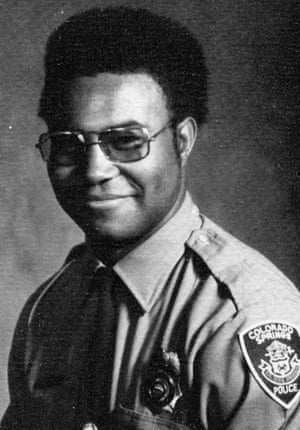 Read more: https://www.theguardian.com/world/2018/jul/22/the-black-man-in-the-ku-klux-klan
CERTAIN CONTENT THAT APPEARS ON THIS SITE COMES FROM AMAZON SERVICES LLC. THIS CONTENT IS PROVIDED 'AS IS' AND IS SUBJECT TO CHANGE OR REMOVAL AT ANY TIME.